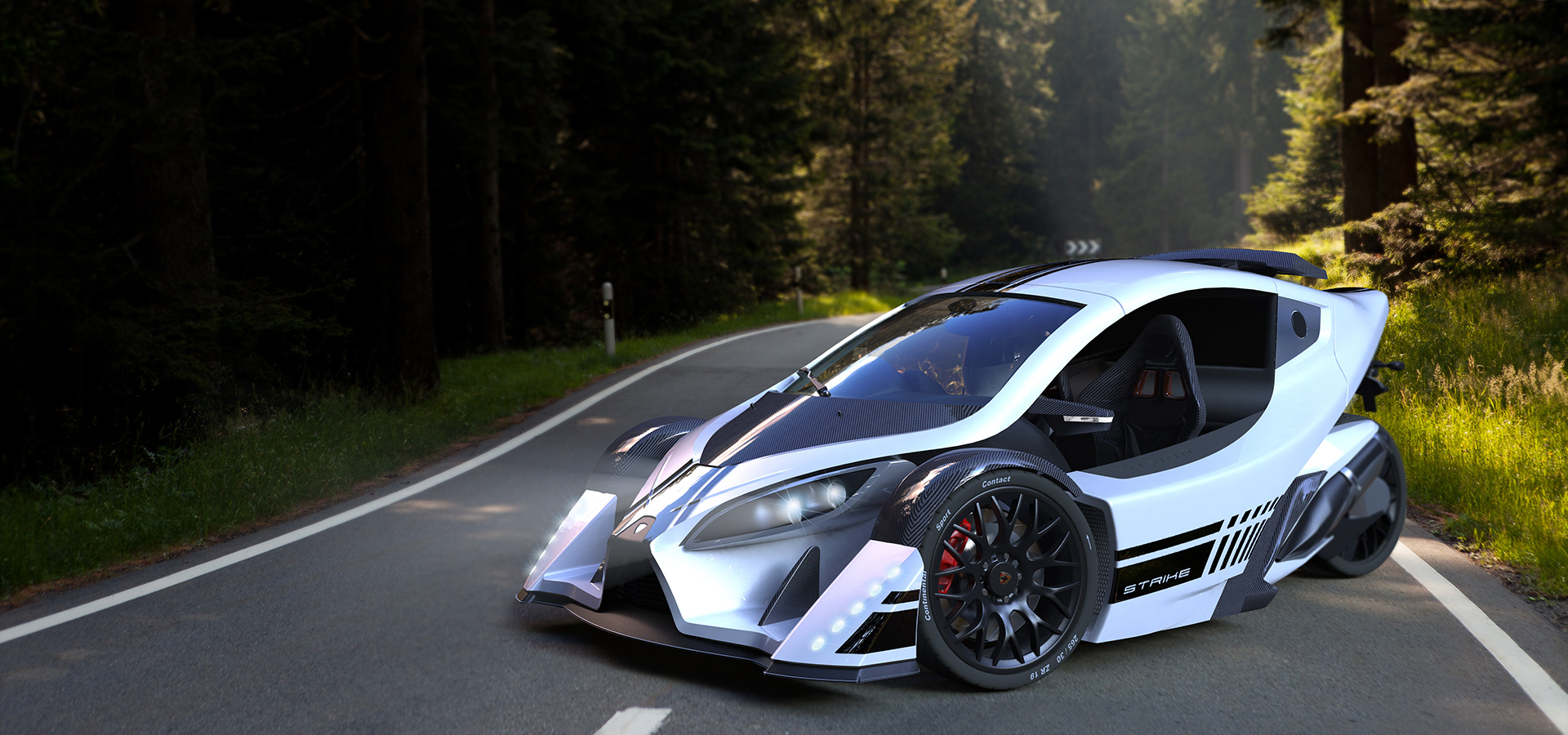 Strike Trike
Product + Engineering
Strike Motors Australia engaged D+I to develop a three-wheeled high performance vehicle. The result is an extraordinary machine styled to attract the performance vehicle enthusiast with eye-catching, sporty exterior and comfortable, user-friendly interior. D+I interpreted the clients initial concepts and refined them to include ergonomic and usability considerations for the cockpit layout as well as incorporating an innovative Targa roof mechanism.
Concept to commercialisation.
D+I took the radical concepts from the drawing board and developed the Trike for manufacture. The design was developed and engineered to comply with rigorous Australian Design Rules (ADR) related to its class. The Trike is intended as a weekend vehicle and has been styled to attract attention.
Powered by a Suzuki Hayabusa 1340cc motorcycle engine and incorporating a 6-speed sequential gearbox, the Trike is capable of accelerating from 0–100 kmh in just 3.5 seconds, and has excellent ride stability and stopping power to match its performance.